If you are NOT currently living in America, there is a high probability you've come across such country restrictions placed on some websites and web apps.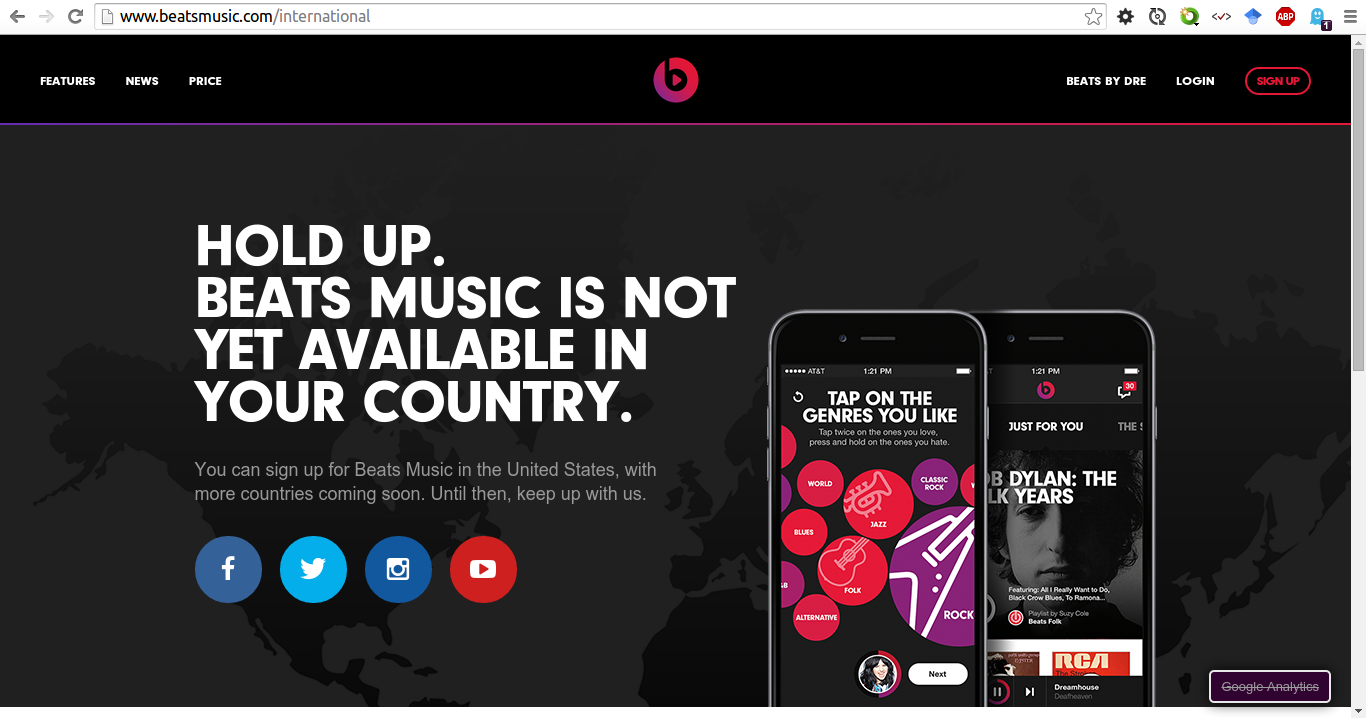 Another good example is Paypal which lunched in my country about a year ago but I still can't download their mobile app from Google Play Store.

So whose fault is it that I wasn't born in America or some fancy Country? Why should the owners of this web applications and mobile apps leave us out to die in the hands of VPN's and Tor?
"Our mission is to promote openness, innovation & opportunity on the Web." --Mozilla
I wonder if Mozilla also strives to ensure that web content is available to every one no matter their geographical location. There's been some recent noise about xenophobia in South Africa but I wonder who's talking about the regional discrimination happening on the internet every day.
There is much focus on Web Accessibility and I think it is imperative that we give the same attention to content availability on the web with no geographical restrictions. It's no ones fault to be born a particular country and I don't think its fair for people to suffer for that.
I therefore call on web developers and web regulators to push for the end of this regional discrimination on the internet
---